Mountain Boss Hoss Burnout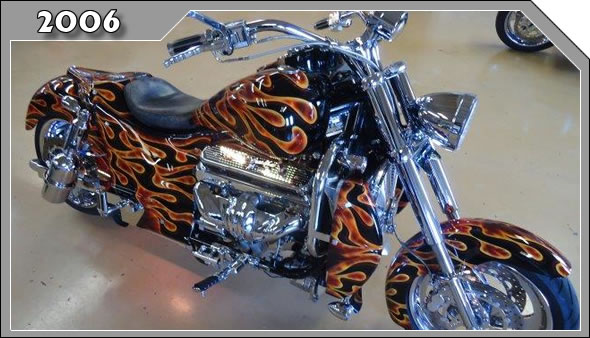 USED 2006 Boss Hoss Mountain Custom
350 ci., 454 dyno horsepower! Jet conversion!
$7500 custom motor work!
Big Block power/Small block weight!
Serviced front to rear/Ready to ride

ALL OPTIONS!!

Custom graphics by Kenny Dean.

Super Sharp!! Don't Miss This One!!
$39,900.00
Check Out The HOSS FLY, A V8 Barstool!
We have Mountain Boss Hoss Cycles Gift Certificates Available!!!!